Mini AVR web servers and Embedded Clients


A very versatile platfrom for interfacing to switches, sensors and other hardware. It's an IO-web-server. Optionally you can have it pre-loaded with software. Just plug it in and it works!
details...


Ethernet boards as web servers pre-loaded with software (measure and control)
Our tiny web server are ideal for both control and measurment tasks. They can do many useful things for you:
AVR consulting, custom made and ready to use solutions
We have ready to use systems and they can be customized according to your specifications. Tell us what you want. We build it and you just plug it in.
details...
News
2015-01-24: New product: Programmable 8-character LCD display and DVM module.

2014-05-04: We have a large 4-digit LED display. It's network connected and very versatile.

2013-02-16: The new NTP clock is now available

2012-11-29:

Perfect fit: Neoprene pouch for your HP-15C or HP-12c calculator.

2012-10-17: Our atmega328p based SMD ethernet board is back in stock. details...
2012-07-07: We have a new 16x2 character display. It's readable in the dark and in full sun light details...
2012-04-08: Our new embedded client solution is available, details...
2012-02-02: The new TCP/IP stack is out!. Included with the stack is now a DHCP client. This allows you to design ethernet-board applications which require no manual configuration. Just plug them into the network.
2011-08-21: The avrusb500 kit has a new shape and look, details...
2011-04-22: Open your garage door with your phone! details...
2011-02-17: A 24h timer with web interface, details...
2011-02-01: Our host watchdog supports now SNMP and can be used to measure voltages, details...
2010-09-01: You can add more output lines to your microcontroller by using a 74HC595 details...
2010-07-16: "DDCP to USB" a command interface with galvanic separation for the digital power supply: details...
2010-06-29: Our biggest ethernet board comes in the smallest physical size: Tuxgraphics atmega644 based ethernet board It's powerful with lots of space for new ideas.
2010-05-16: Our mini web server as hobby POE version is back in stock ....
2010-03-19: Children's drawings and paintings: Buy from our Art Gallery.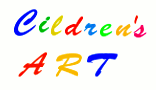 2009-12-31: Protective lip and skin balm: Tuxgraphics winter ointment.



Price for a pocket sized jar of ointment: 1.90EUR, [convert_currency]
2009-11-08: Customize the sensor names on boards pre-loaded with software..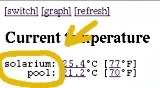 You have a swimming pool? Monitor the water temperature. You have B&B by the lake? Get this ethernet board and show water + air temperature on your homepage.
2009-10-12: Fun for all ages: The little glowing Halloween ghost ...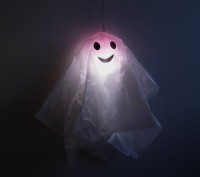 2009-09-08: Run your lawn sprinkler over the internet: Remote flower watering and monitoring ...
2009-08-02: The DVM module can now as a voltmeter, a timer, a counter and a thermometer: more...
2009-06-12: The avr ethernet board is now available with a choice of pre-loaded software, more...
2009-05-10: Use our ethernent board to send email notifications
2009-02-21: A new smd avr ethernet board with atmega328
2009-02-11: We now have a new avr programmer in usb-key form factor
2008-12-28: We now have atmega328 chips.
2008-12-10: Looking for a present? Order now and have everything packaged in a nice gift box, more ...
2008-11-24: New product: Slide show presenter button, AVR-USB
Your tuxgraphics order in a nice gift box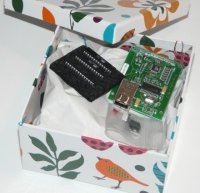 You can now package your order in a gift box and send it as a present.

details...