---

RECOM R-78E3.3-0.5, DC/DC-converter, switching regulator, 3.3V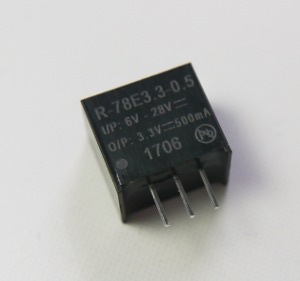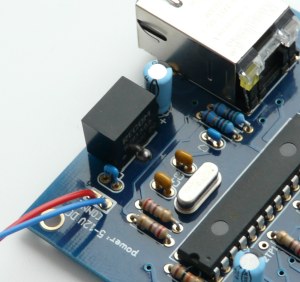 Some of of our boards are at the moment engineered such that the foot-print of the voltage regulator is triangular. To mount this regulator you will have to bend the middle pin forward and solder it from the top. This will be changed in future board revisions.

The standard 3.3V voltage regulator which we provide with out Ethernet boards can be replaced by this tiny switching regulator.

Normal voltage regulators consume more power the higher the supply voltage is.

With this tiny switching regulator the power consumption of our ethernet board/web-servers will stay at 0.5W across a supply voltage range from 6V to 28V DC.

Application examples:
Embedded ethernet boards in environments constrained in size where cooling of the voltage regulator would be difficult

Solar powered solutions

Wide supply voltage range (6-28V DC)

[view/download datasheet, 380957 bytes]
Note that this R-78E3.3-0.5 regulator is different from the R-783.3-0.5 which we used to have previously.



---

my cart | proceed to checkout