---

Add-on board to build an ethernet weather station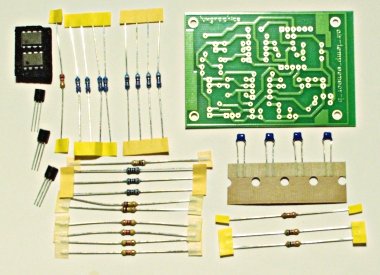 Parts with printed circuit board for the article: "An ethernet weather station"

This is an add-on board to our avr ethernet boards/webserver. It can be connected to both the SMD and the non SMD versions.
This kit includes:
Documentation with circuit diagram and drawing of the PCB the components
Printed circuit board: epoxy board, single sided, 5.1cm x 7.3cm
Capacitors: 4 x 100nF
2 x LM335 temperature sensor
1 x Low drop precision regulator LP2950-5
Std. resistors: 2x4K7, 1x2k7, 2x5K6, 2x47K, 1x15K, 1x18K, 2x100K
Precision resistors: 4x91K, 4x68K, 3x1K
2 x TS272 amplifier


printed circuit board with holes, solder stop, silk screen, gold coated

price: 11.05EUR, [convert_currency]

Sorry, this item is out of stock. We will not re-stock it. We will instead replace it by a new design.

---

my cart | proceed to checkout