---

pwl-160, high quality synthetic oil for mechanical pocket watches
A high quality synthetic lubricant for use in antique mechanical pocket watches.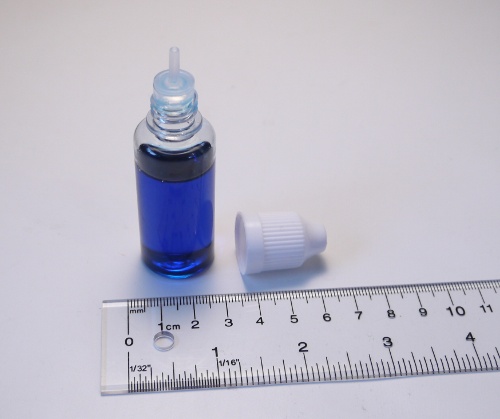 synthetic oil for mechanical pocket watches in a dropper bottle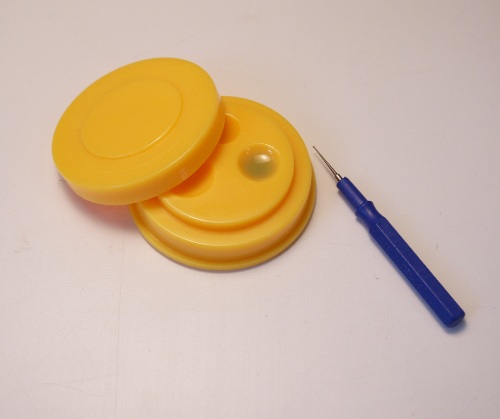 This type of oil must be applied with a dip-oiler
(Oiler cups and dip-oiler are for illustration purpose only. We do not sell them)



This is a relatively thick oil (viscosity at 20'C = 160cSt) and it's ideal for larger mechanical watches such as e.g a Hamilton 992b. The oil stays in place and it will not easily spread.

This oil is suitable for everything from winding gears to balance staffs. If you have a Swiss oiling chart for your watch then use this oil wherever the chart recommends Moebius Synt-A-Lube 9010.

Synthetic oils have similar or better lubricating properties than distilled mineral oils or natural oils and they are much more stable. They will not change over time, they will not gum up, cause corrosion or become acidic.



Specifications:
Plastic dropper bottle
10ml (0.3 flOz) synthetic oil
Oil viscosity at 20'C = 160cSt
Pour point -50'C
100% synthetic oil
Odor: none

How to apply this oil to a watch?
We sell this oil in a small dropper bottle but the drops from the bottle are not to be applied directly to the watch. The oil drops from this bottle are meant to be dropped into an oiler cup similar to the one shown on the right. A tiny amount of oil must then be applied to the watch with a dip-oiler. This is done by dipping the tip of the dip-oiler into the oil and this way transferring a tiny amount of oil to the watch. The dip-oiler releases the oil as soon as you touch the part that you want to oil with the tip of the dip-oiler.
Can I use this oil for any watch?
This oil is specifically made for large mechanical watches (antique pocket watches). It can not be used in modern quartz watches since this oil has a high viscosity.
Can I use this oil for an antique mechanical alarm clock or a grandfather clock?
Yes.
Can I use this oil for a sewing machine?
Yes, this will work very well. This oil stays mostly in place and does, as opposed to standard sewing machine oil, not spread across different parts and create a mess.